Tally ho comrads! It's time for my second installment of What I Ate Wednesday hosted by the lovely lady over at Peas & Crayons. I know, I used be soo against these posts, but I've come to love..well at least like taking one day's worth of Emily eats. Plus you get a chance to see how I truly eat my weight in fruit and carrots.
Before we get to that goodness, I MUST share the next three installments of the 12 Days of Giving.
First up, I picked a name on the Giving Tree at one of the school's I work in to contribute to giving to a child. I always remember bringing in whatever change I could scrounge up in High School to help donate toys to a child in need that we picked for our homeroom.
It's nice to see the same practice is going on today since there are probably more children in need nowadays, and I love the chance to be able to play Santa for at least one of them. I'll be donating my gift under the tree on Thursday so you'll have to wait and see what I pick out!
Next up was giving to a co-worker. Well since I have 25 employees I didn't feel right just giving to one of them and not the others. So instead I made a batch of my Nana's famous fudge recipe that she makes every year for Christmas.
It's seriously the best fudge I've ever tasted and compare every other fudge to it, which none have come close to touching.
It's so secret, my Nana won't even write it down for me, but rather I had to make it with her to find out the secret to it's deliciousness. Now if only I worked for myself, I'd have 5 pounds of fudge all for my own enjoyment. On second thought, I'd probably have 5 pounds of thunder thighs as well, so I guess I'd rather share the wealth.
And here comes the kicker. For the "give to a stranger" I had already thought ahead to who I was going to spread the love to. I'll give you a hint, they'd come in handy for Alicia Keys or Katniss Everdeen.
Yup, that's right. Firefighters. I thought what better way to bring some joy to both some men in uniform and maybe start a little spark myself by bringing them some hot coffee and munchkins. I may or may not have filled the jelly ones with my number instead…
And then my dreams came to an end real quick when I was greeted by probably the only female firefighter in the New England area. Seriously. Not even a glimpse of a firehunk. But I'm a firm believer of karma so I think I might find a gift under the tree for me with a large cup of Dunkies in hand. I've been EXTRA good this year Santa, remember that.
Now that I've worked up an appetite, let's get to eatin!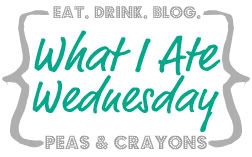 My day started out with some oats with tons of cinnamon. There's nothing better than some hot oatmeal for a stick to your ribs kind of breakfast during the winter. I paired it up with my first orange in forever and a blackberry chobo. And of course coffee. Always.
Of course I forgot a picture of my lunch yet again, but that's because today was a bit crazy collecting timesheets on top of rushing to get kids fed before the early release from the oncoming snowstorm. Per usual, I had a salad topped with a hard boiled egg, apple, and carrot with pb.
For a snacky-poo in the afternoon, I filled up on an Asian pear and yet another pb carrot. Having a fruit basket on my desk makes it extra easy to snack on fruit throughout the day. Maybe too good since it' pretty much gone just through this week. I'd say that's better than having a candy jar there instead.
After almost dying in the snow storm since my windshield wipers epically failed, I bellied up to the rest of my spaghetti squash and salad topped with cottage cheese, green beans, carrots and a wild rice salad.
Followed up with my only other drink choice  this time of year after 2 pm, green tea.
Boom. WIAW Numero 2 done. Now I'm off to finish up the work week until more Christmas festivities this weekend. Salute!
What was the best thing you ate yesterday?
Have you done any extra giving this season?