Lord glory Hallelujah it's Friday! This has been one heck of a week which makes Friday look all the more attractive. I must have my weekend glasses on.
I thought it would be fun to dedicate today's post to reliving through photobombing.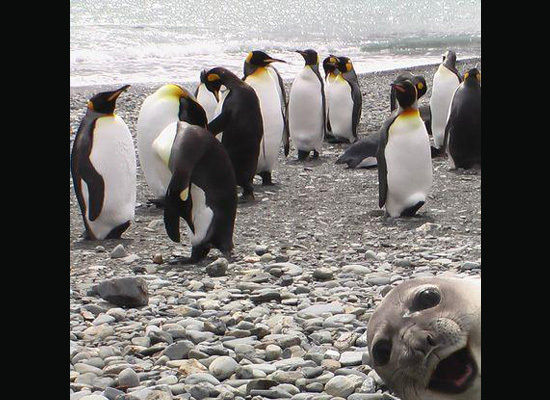 Not THAT kinda photobomb.
More like a photo time machine….bomb. Well that sounds kinda dangerous now that I put it like that.
I wanted to go through my pictures to look back at what I was doing around this time last week, month, year and before. Let's open up the vault and see what memories I can pull up..
This day last week I was…
Running in the rain. There's something so therapautic and refreshing about hitting the streets when it decides to start raining. Granted, I've never said "Oh look! It's raining. Let me strap on my sneaks right quick and go to town!", but whenever I get caught in it, it is usually at the perfect time. Whether I'm dying of heat in the humidity, or need an extra dose of run-induced therapy, the rain is welcome…Except that time I decided to wear a white shirt. NEVER AGAIN.
This day last month I was…
Just chillin' with Rocky in Philly. Wow, I seriously can't believe that was already a month ago! Time flies when your throwin punches and drinking raw eggs for breakfast. At least that's what Rocky Talky tells me. Yeah, we're on a nickname basis now..
This day last year I was….
Making my strange but good Spicy Black Bean Overnight Oats. You can tell my picture taking skills have matured since then, but these oats still make it to my mornings whenever I have leftover black beans waiting to go rancid in the fridge. Their creaminess matches the oats and the spices make me triple check that I am in fact eating oatmeal. Call me strange one more time. I take it as a compliment now 🙂
This time two years ago I was…
Graduating college. Eww. Two years already?! Oh what I would give to get up 'early' at 7 for class, learn about glycolysis, and play Band-aid tag with third graders again. Screw going back to the 1950's or Woodstock. If I could time travel, it would be back to senior year of college.
This time 3 years ago, I was…
Picking strawberries with Papa John. So a little early but I can't wait for strawberry picking season. I'm pretty sure we ended up taking home about 30 pounds, and we I demolished them in about 30 minutes. Okay maybe not THAT fast, it was probably more like 35 minutes. Seriously though, fresh strawberries are da berry bomb.
Well now I'm just wishing I was eating black bean oats topped in strawberries while still in college. Totally possible, right?
Make it a great day!
What were you doing this day last week, month, year?
What's one thing you're looking forward to next month?