Hey hey hey, it's Friday! Please enjoy your nonstop trip to the wonderful world of the weekend. Please keep all tray tables in the upright and locked position during takeoff, and thank you for choosing Booyah! airlines. Our flight attendants will be coming around shortly with light refreshments of  sleeping in and bags of salted peanuts once we reach our target altitude. Enjoy your flight.

Before I get to today's post, I just wanted to send out a SPOILER ALERT for yet another GIVEAWAY coming to you as part of the #Commit2Fit campaign. Sign up here to get the first look at the excitement to come and other ways to stay fit and healthy this season. Stay tuned to Monday's post for your chance to win and so many things I can't wait to share with you!
Now this post came to me after I found myself doing the first one on the list a couple days ago. I then realized welp, there's a lot of lazy habits that actually seem to take up more time and effort than if they were done the old fashioned way. Here's some ways all your non-work is actually adding up to more in the end.
1. Not un-tying your shoes before putting them on.
I know you've done it before. Getting ready to head out the door, so you 'quickly' spend the next 5 minutes cramming your feet into your sneakers you laced up extra tight before your run the day before. And then an extra 2 minutes fumbling with the back heel that is now bent over digging into the back of your foot. Because this is soo much faster than bending ALL the way down, like to the FLOOR to untie and re-tie your shoes. Guilty as charged. I would rather complain about how frustrating it is to give yourself a never ending flat tire than take 1 minute to actually tie my sneakers. Better get me some curly shoelaces or velcros ASAP.
2. Walking further to use the automatic door.
I see this about every time I go to Target. Walking up to the entrance, the first door you come to is the one you have to *gasp! PULL to open. Walk an extra 3 feet and you get to use the automatic opening door. Well thank god, because my arms simply couldn't handle that kind of stress when I'm going to buy my yoga pants and carrot cake flavored coffee. Clearly they don't want you to use that door anyway.
3. Being unorganized.
Call me OCD but I'm an organization freak. I've settled down a little bit as I age, but alphabetizing my DVD collection, color coordinating my clothes, and creating an alphabetized inventory list of the spice cabinet is not too far in the past. Now let's head on over to the flip side. Your haven't seen your bedroom floor since 'Malcom in the Middle' was still on TV and your desk looks like it was the last day of school for an entire High School in your 5 foot square cubicle.
..And now you have to find that receipt so you don't have to pay for that Panera sandwich and latte you had on a company luncheon. Never underestimate the power of folders and jumbo paperclips. EVER.
4. Not shaving for let's say..the entire Winter.
Yeah, yeah I know it's No Shave November. Then let's make it twice as nice with Decided not to shave December. Then damn, it's still Winter, I'm still wearing pants January.
God bless that Schick quattro that has to pave it's way through that jungle. Now you see, if you shave your legs say at least every week, it takes an extra 5 minutes. Not shave for a month..or 2…or 3, you're talking an in there until the hot water runs out shower. Not to mention a dire need for a new razor. Unless that is your in Asia where these tights are an actual thing to protect against perverts. I can't make this up.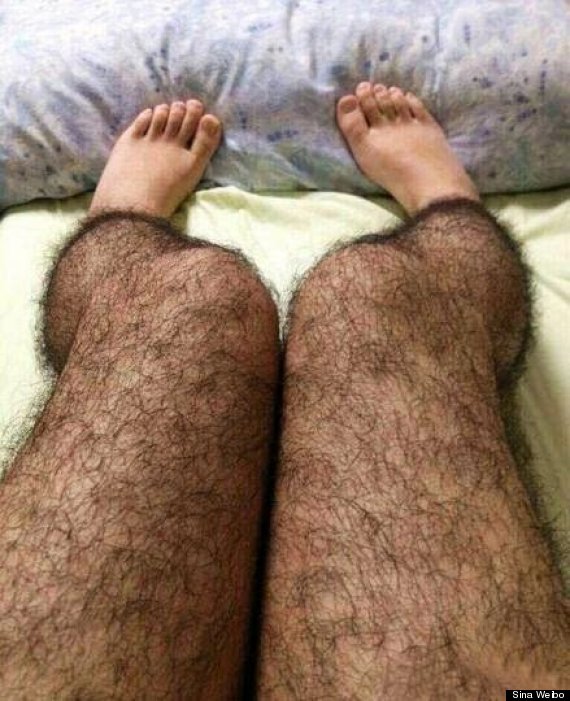 There you have it. All the things you thought you were being lazy by doing, but are actually being productive! Okay maybe not, but they sure take a lot longer!
Have a great weekend!!
What's making your Friday Fabulous?
Are you guilty of any of these lazy habits?